SEN Information Report

Special Educational Needs Report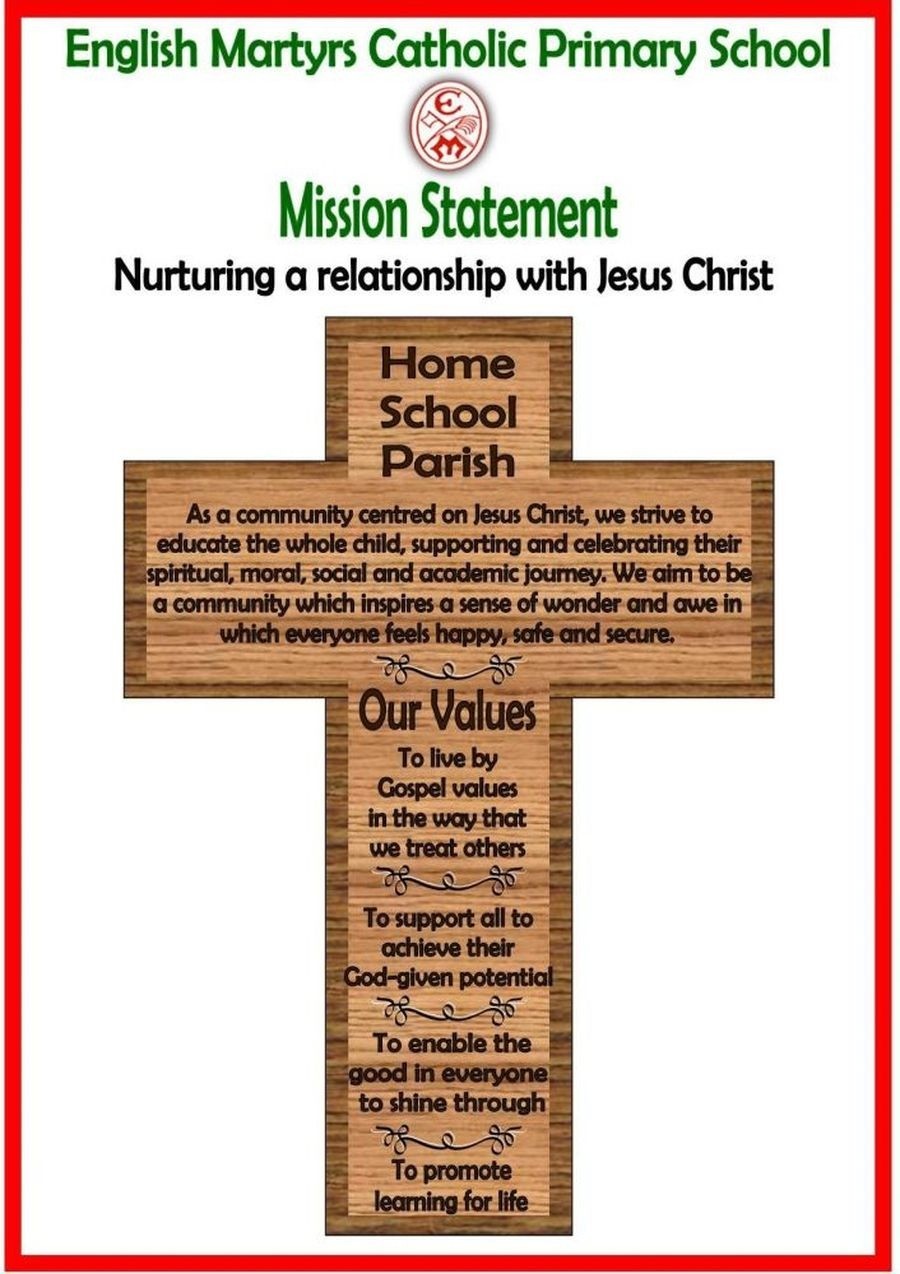 SENCO: Mrs Sullivan covering for Alison Mountain (maternity leave)
SEN Governors: Sara Nash
Highlights from Previous OFSTED:
Our Ofsted rating is "Good" in all areas. Our most recent inspection was in November 2013. The full report can be downloaded from the OFSTED website, please click the following link for further information.
'Disabled pupils and those who have special educational needs make consistently good, and sometimes outstanding, progress. Teachers and other adults prepare work for these pupils at precisely the right level. Carefully targeted support means that they make at least good progress in relation to their starting points.'
'The proportion of disabled pupils and those who have special educational needs supported through school action, is below average. The proportion of pupils supported at school action plus or with a statement of special educational needs is above average.'
As of September 2016 we have 56 children on our SEN register. 48 children are on SEN support, 5 children have statements and 3 pupils have an EHC Plan.
Challenges
Alison Mountain was appointed in February 2015. She has implemented the new SEN code of practice in school, involving all the class teachers and everyone's SEN folder now reflects these new changes. She then had a 3 week handover with Louise Sullivan who took over for a year while she is on maternity leave.
Identification:
English Martyrs identifies pupils with Special Educational Needs and Disability (SEND) as part of the whole school monitoring and assessment process, in consultation with parents, teaching staff and other professionals. In the first instance, any concerns regarding a child's academic, social or emotional progress and/or development should be discussed with the child's Class Teacher.
There is a clear referral process within school, which is as follows:
Class Teacher completes a 'Raising the Concern' referral form in conjunction with the SENCo.
If necessary, SENCo carries out an observation on pupil.
Strategies are given to the Class Teacher during feedback meeting.
Observation and referral form are shared with parents.
Interventions are put in place to support pupil, including an IEP (Individual Education Plan and/or BSP Behaviour Support Plan).
If necessary, at this point - outside agencies may be involved.
Sometimes, all professionals involved may feel that a child needs even more support than can be provided by school. Only at this stage, would an application for Education Health Care Plan be made.
The definition of special educational needs is stated as follows:
"A child or young person has SEN if they have a learning difficulty or disability which calls for special educational provision to be made for him or her. A child of compulsory school age or young person has a learning disability if he or she:
Has a significantly greater difficulty in learning and the majority of others of the same age; or
Has a disability, which prevents or hinders him or her from making use of facilities of a kind generally provided for others of the same a mainstream school or mainstream post 16 institutions.
SEND code of practice note to 25 years, 2014, P 15-P 16 (DFE)
Areas of SEN
Children and young people's SEN, is generally thought of in the following four broad areas of need and support.
Communication and Interaction
Social Communication:
Diagnosis of ASD/Aspergers/Autism
Difficulties with ignoring distractions
Need individualised motivation in order to complete tasks
Interaction may not always be appropriate
May have peer relationship difficulties
May not be able to initiate or maintain a conversation
Understanding/Receptive Language:
May need visual support to process spoken language
May need support with phonological awareness
Repetition of language and some basic language needs to be used to aid their understanding
Speech/Expressive Language:
May use simplified language and limited vocabulary
Ideas/conversations may be difficult to follow – will need clarification
Some immaturities in the speech sound system. Difficulty with producing certain sounds
Cognition and Learning
Language, memory and reasoning skills
Sequencing and organisational skills
An understanding of number
Remembering and applying phonics and spelling rules to reading and writing
Problem-solving and concept development skills (being able to categorise, hold in memory and understand the next blocks of learning)
Independent learning skills
Exercising choice and decision making
Social Emotional and Mental Health
Social isolation
Behaviour difficulties
Attention difficulties (ADHD)
Anxiety and depression
Attachment disorders
Low self esteem/self harm
Issues with self-image/eating
Sensory and/Physical Need
Specific medical conditions
Gross/fine motor skills
Visual/hearing impairment (VI/HI)
Accessing the curriculum without adaptation
Physically accessing the building(s) or equipment
Over sensitivity to noise/smells/light/touch/taste. Multi sensory impairment (MSI)
Whole School Approach
High quality first teaching and additional interventions are defined through our annual dialogue across the school contributing to our provision management approach. These documents help us to regularly review and record what we offer EVERY child or young person in our care and what we offer additionally. These discussions also serve to embed our high expectations among staff about quality first teaching and the application of a differentiated and personalised approach to teaching and learning. We make it a point to discuss aspirations for ALL learners.
Progress of Pupils with SEN as a Result of the Effectiveness of School Intervention
Teachers adapt the curriculum to meet the needs of individual children. Resources and routines are adapted as necessary for those children who require this. Interventions are given a set time throughout the day and staff are appropriately trained to carry these out. Teachers are trained and supported to work with pupils with SEN within their classrooms. The school continually monitors the effectiveness of interventions, by tracking the outcomes of each one on a termly basis. Any intervention that does not result in pupils making sufficient progress, is discontinued if necessary. The progress of SEN pupils is monitored termly and any that are identified as making insufficient progress are highlighted with the staff concerned. Actions to further support children are then put in place and shared with all stakeholders.
Interventions currently in place throughout the school can be found by clicking on the link for the School's:
'Inclusion Provision Map'
Staff Development
Considerable thought, planning and preparation goes into utilising our support staff to ensure children achieve the best outcomes, gain independence and are prepared for adult-hood from the earliest possible age.
Teachers and Teaching Assistants have attended and will continue to attend CPD (Continued Professional Development) in the following areas:
Identification of children with SEN
Lego Based Therapy
Phonics and reading
Writing
Attention and Listening Group training (SALT)
Feuerstein training
Autism Awareness
Code of practice 2014
Occupational therapy
Team Teach
Nurture Group
ABC to Read
Child Protection
Dyscalculia
Dyslexia
ELSA (Emotional Literacy Support Advisor)
FSW (Family Support Worker)
Pastoral, Medical and Social support
We are a nurturing school and as such all our vulnerable children, are known to staff. If a child requires medication or personal hygiene care in school, this will be managed through an individual care plan. This information is kept confidential and only shared on a need to know basis.
Nurture group
At English Martyrs we value the whole child, which includes their social and emotional development. We have created a Nurture Group, which supports up to eight pupils at a time. The children can experience a 'home from home' environment where adults and children work together, where mistakes and accidents are discussed, where firm boundaries are put into place and where children gain confidence and learn about themselves and their world at a pace and in a manner which suits them. This, in turn, helps them to achieve when they move back into their mainstream class.
Click on link for more information on the School's 'Nurture Group' and what it has to offer.
External Agencies
Throughout the school year the following external agencies supported SEN pupils in the school.
Educational Psychologist
Speech and Language Therapist
Occupational Therapist
CAMHS
Learning Support Service
Primary Mental Health Worker
ASD Advisory Teacher
School Nurse
Behaviour Advisor
Sensory Consortium
Contact details of these agencies, can be provided by the school upon request.
Coffee Mornings
At English Martyrs we run a successful parent led coffee morning, once a month. All parents with children on the SEN register receive an invite. There is the opportunity to meet with either the SENCO, SEN governor or Head Teacher. The group is growing in popularity and is proving a fantastic resource for parents to support each other within a community that understand their journey.
Transition
We recognise the vital importance of effective transition for SEN pupils through significant stages of their education. As such, we work closely with other local schools to provide bespoke support for vulnerable pupils; on entry into our school or when the time comes to move on. For example, representatives from local secondary schools are invited to Yr 6 annual review meetings and regularly work with our Yr 6 pupils during the summer term to prepare them for secondary education.
To support our youngest children with having a positive start to their school journey we have close contact with all our feeder nursery schools. On entry, Class Teachers have home visits with all parents of Early Years children who start at English Martyrs.
One resource which can offer support to our EYFS (Early Years Foundation Stage) children, particularly those with SEN, is the use of the 'Social Story' to highlight what children might expect on a daily basis.
Click on link for the EYFS Social Story
Complaints
Complaints from the parents of children with SEN will be dealt with in the usual way via the School's complaints policy. This year we have dealt with '0' complaints.
Local Offer
English Martyrs have completed and returned our Local Offer to Reading Borough Council, which they will publish as part of the Local Authority Offer.
Governor Involvement and Responsibility
The SENCO reports to the Governors every term to inform them about the progress of children with special educational needs or disabilities; this report does not refer to individual children and confidentiality is maintained at all times.
Sara Nash is responsible for 'Special Educational Needs' and meets regularly with the SENCo. She also reports to Governors to keep them informed.
The Governors, agree priorities for spending within the special educational needs budget with the overall aim that all children receive the support they need in order to make progress.
Allocation of Resources
At English Martyrs we ensure that all children with special educational needs are provided for to the best of the schools ability with the funds available.
We have a team of Teaching Assistants and part of their responsibility is to deliver programs designed to meet individual or groups of children's needs. The budget is allocated on a needs basis.
Relevant School Policies Underpinning this SEN Information Report include:
Links to these policies: